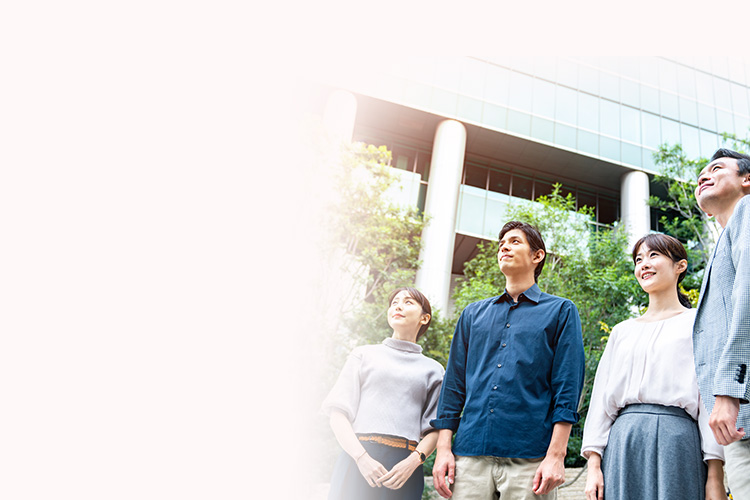 Corporate Motto
We shall earn the trust of the public by doing business in an honest, ethical, and enriching manner.
Management Philosophy
We are dedicated to ensuring that our business continues to develop in parallel with the happiness of our employees; moreover, we shall manage the company in a manner that satisfies our customers, business partners, and shareholders.

Our philosophy is to contribute to society, and in so doing we remain committed to earning the trust of the public.
Our Purpose
~The reason we exist~
Our purpose is to support the emergence of affluent lifestyles in tune with the times through our direct marketing business.
Our Vision
~What we envision ourselves to be~
Our vision is to serve as a good life company that offers benefits to individuals, society at large, and our planet.
Our Mission
~What we must do to achieve our purpose and vision~
Our mission is to remain a diverse and unique direct marketing conglomerate unafraid of change.
Our Shared Values
~The beliefs we uphold in the pursuit of our mission~
・Go above and beyond.
Exceed expectations and aim for the best result.
・Work together.
Let's all collaborate in reaching our goals.
・Prepare for the day ahead.
We remain open to sudden changes and emerging opportunities.
・Make speed a priority.
Do what is necessary ahead of others.
・Be open, fair, and clear.
Let's win fairly while remaining transparent.
・Think globally.
Let's market not only to Japan, but to the world.
Corporate Identity
Corporate Slogan


Statement
What SCROLL want to deliver.
It's not just a "product", it's a "story" that makes today fun.
That is why we change.
Be a GOOD LIFE COMPANY, not a mail-order company.
We would like to deliver a "little good story" by creating services that improve everyday life and products that make everyday life more enjoyable.
We hope that many people who are connected to us can meet the joy of life as much as possible.

Making today a good day!
Key Visual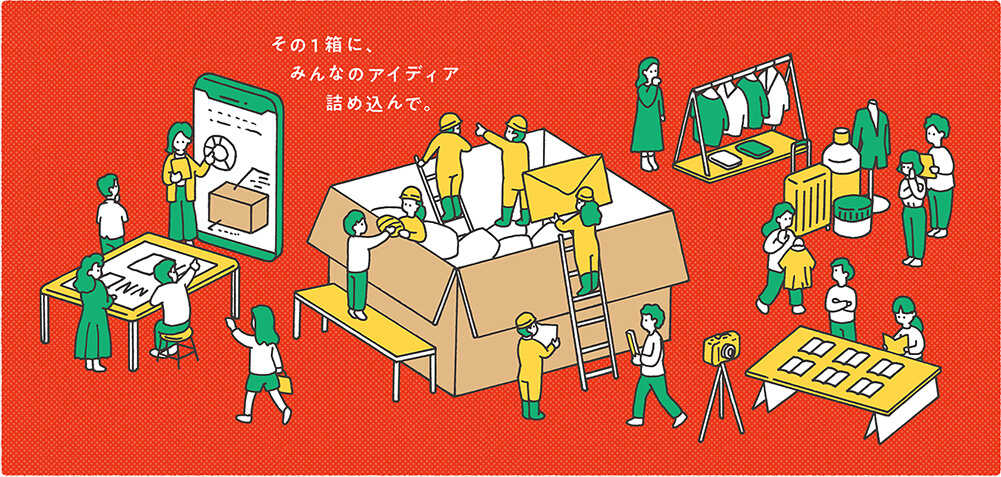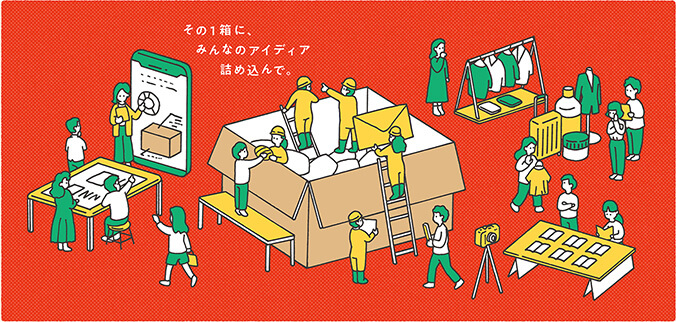 Theme "Professional Group for Direct Marketing Business"
SCROLL Group's greatest feature and strength is that we are a Direct Marketing Conglomerate (DMC) company. This visual depicts a group of professionals from all fields of direct marketing business, packed with many ideas to realize our customer's "Making today a good day."