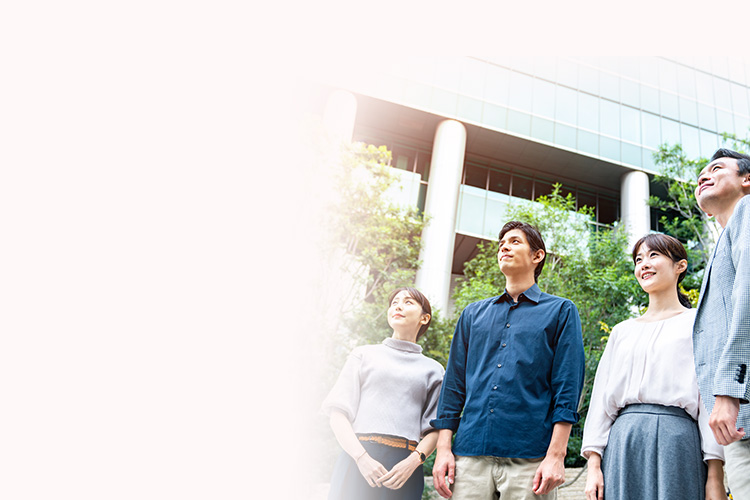 Corporate Motto
Being a company trusted by society.
Doing business cleanly, correctly and beautifully.
Management Philosophy
We will work to match the development of our business with the happiness of our employees, and we will carry out management that will satisfy our customers, business partners and shareholders.

We will be a reliable company whose basic philosophy is to contribute to society.
PURPOSE
~The purpose of our existence~
Supporting the creation of affluent lifestyles desired by the times through our direct marketing business.
VISION
~The ideal state to be embodied~
To be a good life company for people, society, and the earth.
MISSION
~Things we must do to realize our Purpose and Vision~
Continue to be a diverse, unique and willing to change entity as a DMC (Direct Marketing Conglomerate) company.
SHARED VALUES
~Dear beliefs we hold in the execution of our mission~
・Go above and beyond.
Let's exceed expectations and aim for the best results.
・Go Together.
Let's cooperate to reach our goals.
・Prepare for the Day.
Let's prepare. For sudden changes, for sudden opportunities.
・Speed First.
Let's do it now. Before anyone else, before anywhere else.
・Open,Fair,Clear
Let's win fairly and honestly with business transparency.
・Think Global.
Let's turn to the world as well as domestic.
Corporate Identity
Corporate Slogan


Statement
What SCROLL want to deliver.
It's not just a "product", it's a "story" that makes today fun.
That is why we change.
Be a GOOD LIFE COMPANY, not a mail-order company.
We would like to deliver a "little good story" by creating services that improve everyday life and products that make everyday life more enjoyable.
We hope that many people who are connected to us can meet the joy of life as much as possible.

Making today a good day!
Key Visual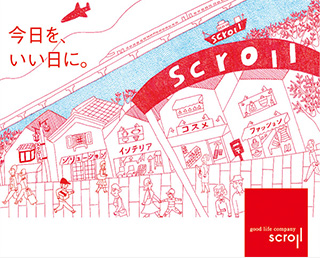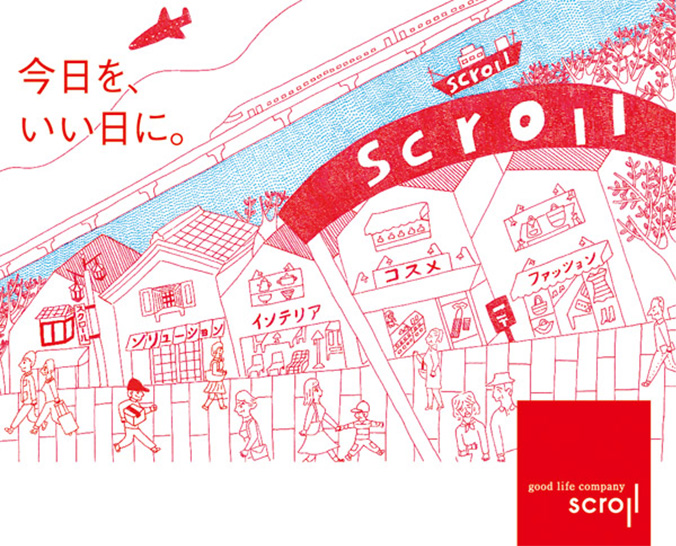 First shot "SCROLL City"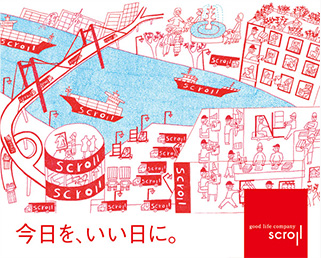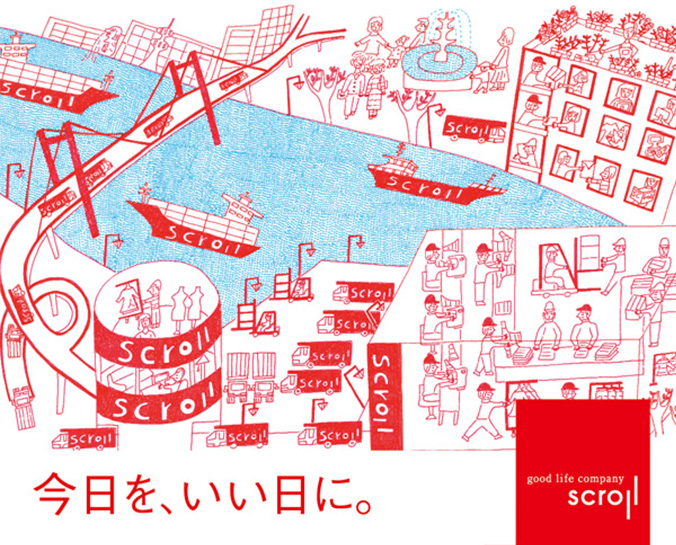 Second shot "Connection"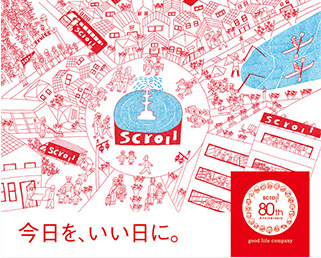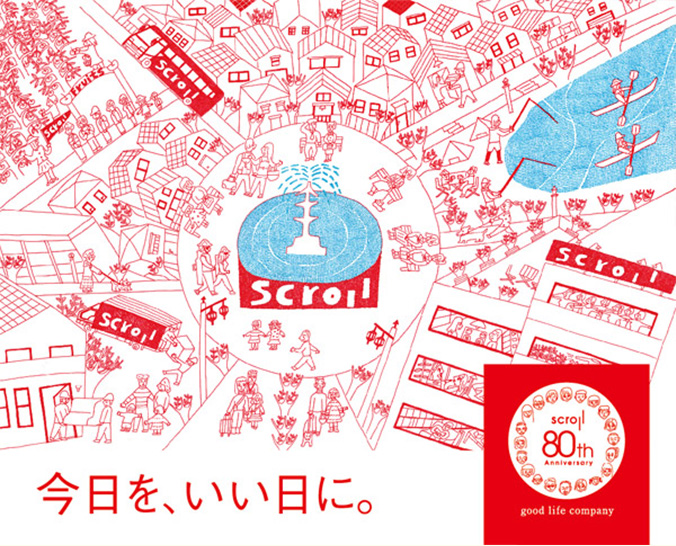 Third shot "Living with SCROLL"