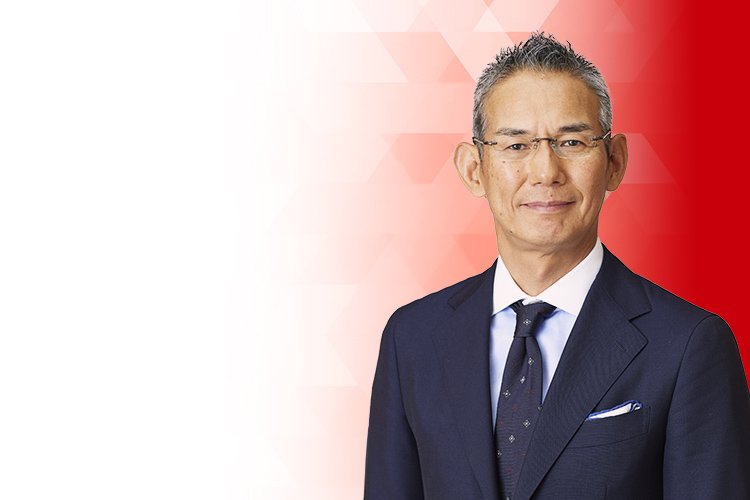 We would like to express our sincere gratitude to our shareholders for their continued support.

Under its Next Evolution 2024 mid-term management plan, the SCROLL Group aims to achieve sustainable growth through balancing economic value with social value, underpinned by two key policies: "Promoting Secondary DMC (Direct Marketing Conglomerate) Complex Mail-Order Management" and "Strengthening Management of Responsibility." In the current term, to help break away from its reliance on operating its mail-order business, which is its core business, the Group is building a business foundation for growth in the solutions business, which is positioned as a growth driver, by commencing operations at SLC Kasukabe, a logistics center specializing in apparel, and the Hachioji Center, a sales promotion support contact center. In addition, the entire Group is striving to further its efforts toward carbon neutrality and task diversity.

As a result, despite growth in fulfillment and other services in the solutions business, the SCROLL Group's overall business performance in the first half of the current fiscal year was affected by a decline in personal consumption due to a reactionary drop in nesting consumption and changes in purchasing behavior, rising raw material prices, and the sharp depreciation of the yen, among other factors. As a result, both sales and profits declined compared with the same period of the previous fiscal year.

In the second half of fiscal 2022, the Group expects its business environment to become even more challenging due to soaring raw material prices, yen depreciation, and heightened awareness of the need to safeguard lifestyles in the face of rising prices. However, the Group will continue to aim for both sales growth and improved profitability by evolving the business models of each business segment through steadily implementing its mid-term management plan, Next Evolution 2024.

We would like to ask our shareholders for their continued understanding and support.
November 2022
President Tomohisa Tsurumi