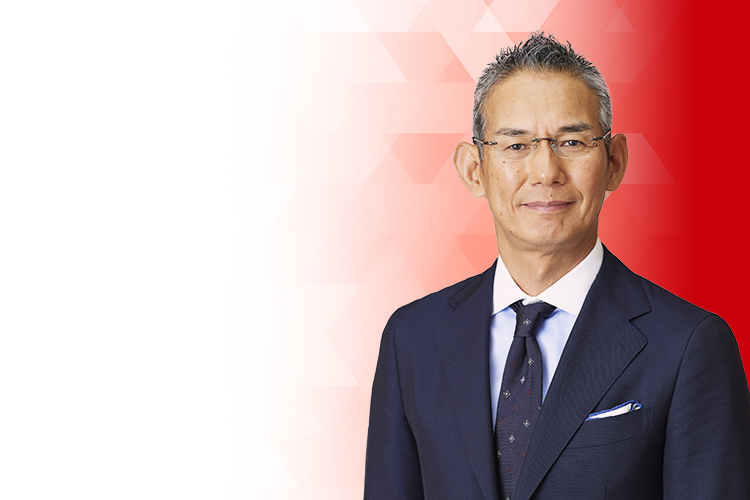 We would like to express our sincere gratitude to our shareholders for their continued support.

Under the medium-term management plan "Next Evolution 2024," which is based on the theme of "Transformation and Evolution of Direct Marketing Conglomerate (DMC) Complex Mail-Order Companies" for FY2022, we have been striving to optimize our business portfolio in order to move away from a single-focused mail-order business management, and we have also been promoting our contribution to the realization of a sustainable society through our business activities.

In terms of business performance, despite the severe cost environment due to the sharp depreciation of the yen and rising raw material prices, we were able to minimize the decrease in both sales and profit from the previous fiscal year, although they declined as a result of efforts to promote efficiency in our core businesses and to expand the scope of our growth businesses.

Going forward, we will define our value proposition as "Direct Marketing Solution" and will strive for further growth of the Group by focusing its management resources on the solutions business, which is a growth driver. By optimizing our business portfolio for the future, we will promote our transformation into a corporate entity that achieves sustainable growth and aims to continuously enhance our corporate value.

We would like to ask our shareholders for their continued understanding and support.
May 2023
President Tomohisa Tsurumi