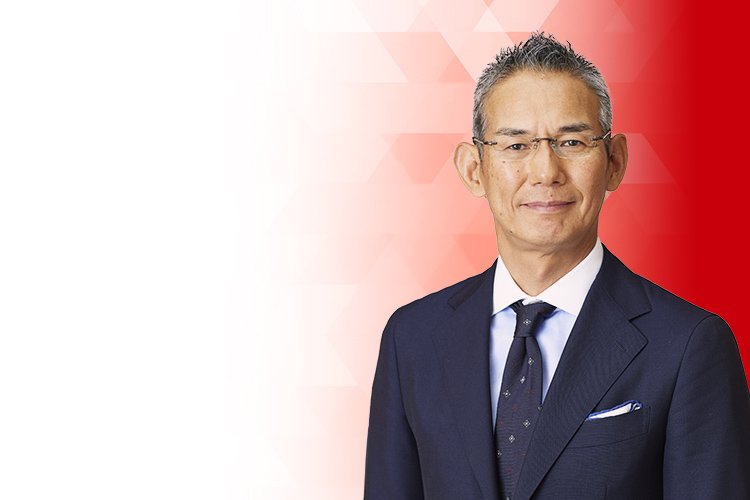 We would like to express our sincere gratitude to our shareholders for their continued support.On April 4, 2022, the Company moved to the "Prime Section" of the Tokyo Stock Exchange. As a prime market listed company, we aim to achieve sustainable growth and increase our corporate value over the mid- to long-term, while further enhancing our corporate governance and proactively promoting sustainability initiatives.

Based on our mid-term management plan "Next Evolution 2023" with the theme of "Transformation and Evolution of Direct Marketing Conglomerate (DMC)", our group has been striving to transform and evolve our business model by resolving the business challenges we face, promoting a business model focused on the future, strengthening our business infrastructure, and reinforcing our corporate governance, in preparation for the coming dark age of logistics.

As a result, for the FY2021 (April 1, 2021 to March 31, 2022), sales in the Mail-order Business, our core business, remained strong, and various efforts to strengthen profitability were successful, resulting in business results that were second only to the previous year's record highs in terms of both sales and profits.

In order to fulfill our corporate responsibilities and become a company that will continue to exist for the next 100 years, we have defined and established the "SCROLL Philosophy," which includes the Group's raison d'être, and "Materiality (key issues)," which represents the social issues that the we must resolve as a group. In the mid-term management plan "Next Evolution 2024," which was formulated based on our new philosophy and materiality, we have set "promotion of the second stage of DMC conglomerate management" and "strengthening of responsibility management" as our two major policies, and we will aim to achieve sustainable growth by balancing economic value and social value through the evolution of business models in each business segment, strengthening our carbon neutrality initiatives and promoting task diversity.

We would like to ask our shareholders for their continued understanding and support.
May 2022
President Tomohisa Tsurumi