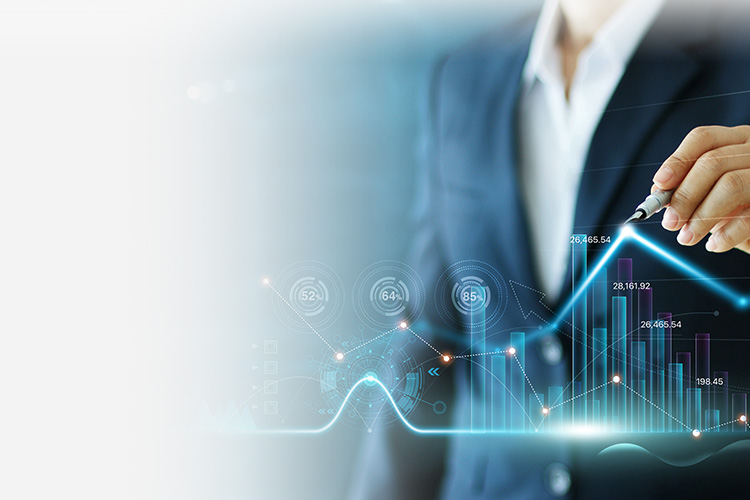 What is the "DMC Strategy"
for achieving sustainable growth?
About DMC
"DMC" is an abbreviation of "Direct Marketing Conglomerate" .
It represents the group form that has been arrived at to order to continue to provide new value to all stakeholders (shareholders, customers, business partners, employees, local communities) and continue to live as a company in a rapidly changing retail market.
The concept can be expressed in terms of "Direct Marketing," "Responsiveness to change," and "Diversity."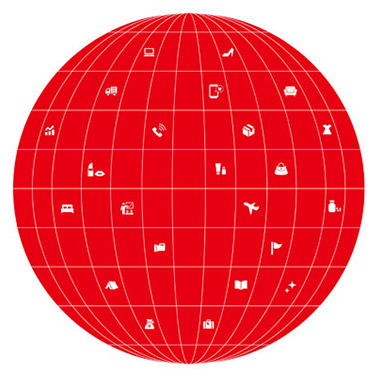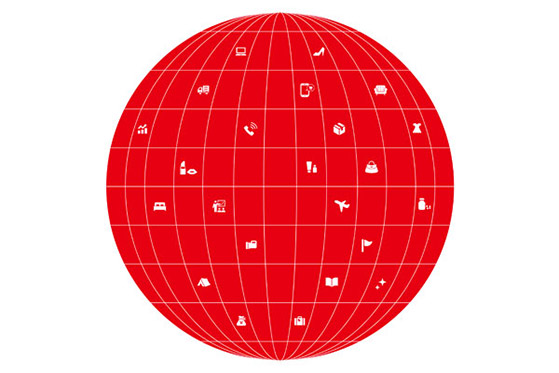 Direct Marketing
The SCROLL Group is not just a group of companies, but a group of companies based on direct marketing, making it a very unique entity.
Responsiveness to change
We have established a base for quickly responding to various environmental changes, such as creating new value provided by fusing the know-how and capabilities of each group company.
Diversity
The SCROLL Group forms five business segments based on various business models and values ​​provided (things, services, and solutions), and each of them is closely related to improve the corporate value of the group.
Mechanism of DMC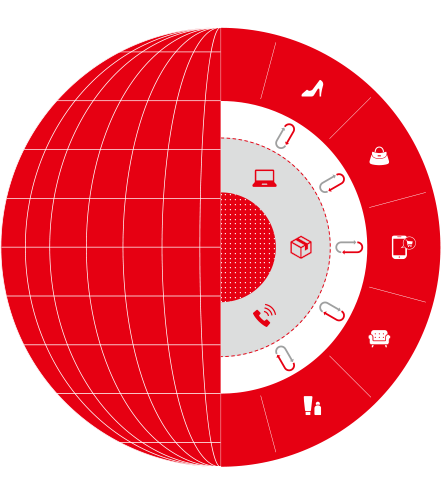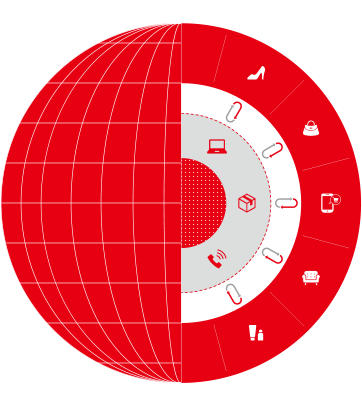 CORE

Cultivated knowledge and know-how

E-commerce and mail-order business knowledge and know-how that we have cultivated up to now have become a source of value creation throughout the entire SCROLL Group.
SOLUTION

Mail-order solution function

The mechanism (mail order solution function) the SCROLL Group has built itself that supports the e-commence and mail-order business has evolved based on accumulated knowledge and know-how, and has brought growth not only within the group but also to external e-commerce and mail order businesses through the solutions business.
CONNECTION

Customer contact points

We have diverse customer contact points by developing businesses with different business models and offering values, such as mail-order business, e-commerce business, health & beauty business, travel business, etc., and is able to acquire new knowledge and know-how from various angles.
Strategy for Sustainable Growth of DMC
Pursuit of "width" and "depth"
"Width" means variation in businesses and business models.
"Depth" means the deepening of businesses, such as strengthening the profitability of existing businesses.

We consider it important to pursue "width" and "depth" for sustainable growth in the future.
The last ten-odd years, we have been building a business portfolio through M & A and expanding the scope of our business as a group. We will continue to strengthen and enhance our business portfolio centered on M & A.

On the other hand, we have been able to strengthen the competitiveness and profitability of existing businesses and generate resources for new challenges.
Under the DMC combined mail-order company strategy, by pursuing "width" and "depth" for each business segment and operating company, we will build a source of current competitiveness and profitability and a source of profit for the future. Is steadily being promoted by the entire group.


Medium-term Management Plan
(FY2022‐FY2024)
"Next Evolution 2024"
This item is currently being updated.